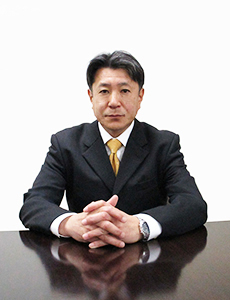 We have made every effort to manufacture reliable products since Established 1971 for paper industry, and we have grown our original technology step by step. We try to create new technologies and keep high quality for our products by the most advanced technology and the state-of-the-art equipments.
In future, technological innovations will be introduced more and more.
We also contribute the social progress and development from supplying our high quality products.
Please expect our works, and we hope that we can help you with our works.


Company name
HORIKAWA ENGINEERING WORKS LTD.
Location
Headquarters & Factory
4-3-8, Kawaguchi, Kazo-City, Saitama-Pref.,
347-0014 JAPAN
TEL +81-480-66-1371
FAX +81-480-66-1376

Hokkaido branch
4-20-8, Tottori-kita, Kushiro-City, Hokkaido Pref.,
084-0907 JAPAN

President & CEO
Tadanori Horikawa
Date of incorporation
4th. August, 1971.
Capital
JPY 20,000,000
Sales turnover
JPY 2,000,000,000/Year
Main business
1. Design and manufacture various units for paper machine.
2. Design and manufacture the units for various industries.
3. Installation of various units.

Our banks
Saitama Resona Bank, Kuki Branch
Shoko Chukin Bank, Saitama Branch
The Bank of Tokyo-Mitsubishi UFJ, Ohmiya Branch
Mizuho Bank, Ohmiya Branch
Aoki Shinkin Bank, Toda Branch
The Ashikaga Bank, Kazo Branch